Reporting You Can Trust in Aspen to Vail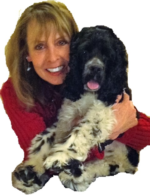 KELLY CAPRI, RPR, CCR
Kelly Capri, Certified Court Reporter, Registered Professional Reporter, has served Aspen, the Roaring Fork Valley, and Denver, Colorado, since 1992 and has reported in IL, CA, and other states before making Aspen her full-time residence. When she is not reporting, Kelly is enjoying skiing, snowboarding, competitive tennis, scuba diving, wakeboarding, hiking in the mountains with her dogs, or just taking in Colorado's great lifestyle. Tour this site to learn more about the professional commitment Kelly has made to advance the integrity of court records that are important to you and your client(s).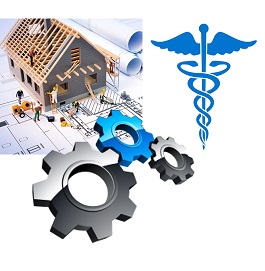 CONSTRUCTION | TECHNICAL | MEDICAL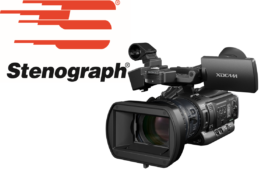 INNOVATIVE TECHNOLOGY | VIDEO
Capri Court Reporting is supported by Stenograph, bringing innovative technological solutions for our clients. With the lightning speed at which technology is changing our world, Capri Court Reporting strives to bring you the latest tools to make your job easier. Ms. Capri has the experience, knowledge, and ingenuity to handle demanding and challenging orders. Legal videography provided by 2 Rivers Multimedia. See Help & Information Center below for further information.

RPR is an important part of the court reporting profession. Kelly Capri maintains and exceeds the 95% RPR accuracy standard set by the National Court Reporters Association (NCRA) and has been a member of NCRA since she began reporting. Ms. Capri holds some of the highest standard licenses in the U.S., including Certified Court Reporting licenses in California and Illinois.

NCRA promotes excellence among those who capture and convert the spoken word to text and is committed to supporting every member in achieving the highest level of professional expertise. Ms. Capri is committed to maintaining the highest level of excellence through continuing education classes offered by NCRA and the Colorado Court Reporters Association (CCRA).

CCRA is committed to establishing and maintaining high standards of professional education, competence, and performance. Ms. Capri is an active member of CCRA and exceeds CCRA's minimum standard of 180-200 Words Per Minute (WPM). As an RPR, Ms. Capri's degree of accuracy is 95% or greater at 225 WPM. Capri Court Reporting is the top premier reporting firm in Aspen, delivering accurate transcripts with fast turnaround times.
TESTIMONIALS
Client Affirmations of Capri Court Reporting's Reputation for Professionalism, Quality, and Customer Service
Kelly has always been completely professional, dependable and a pleasure to work with. On the practical side she always has available the latest technology and gets the job done usually before any promised deadline. I would not hesitate to recommend her and have done so many times.

Kelly is the epitome of timeliness and professionalism. She is my first choice whenever I need to hire a court reporter, and the first name I mention when non-local attorneys call me for a reference.

As a legal videographer, I work with a lot of court reporters. Kelly Capri is wonderful. She is professional, punctual, dependable, and extremely competent in reporting depositions. If you are looking for a stenographer, Kelly is a sure bet.

Kelly consistently offers a superb service and experience. Kelly is prompt, reliable, pleasant, well-organized, and always there to rescue in a pinch.
CONTACT
Kelly Capri, CCR, RPR
| Capri Court Reporting | 0035 Bobcat Court, Carbondale CO 81623 |
PHONE:
(970) 510-5131 |
EMAIL:
Kelly@CapriCourtReporting.Com
Help & Information Center